GoOpti is a fast growing demand responsive transportation marketplace startup, providing innovative matching of passengers for shared and private transfers between airports and remote towns /cities. 
To design a mobile app for searching and booking transfers as fast as possible. GoOpti Web application has a lot of steps, so our first priority was to narrow the scope.
User Experience Design (wireframes, prototype), User Interface Design
Generating rough concepts
The tricky part that users didn't understand well was pricing model. Greater flexibility and earlier booking will get you a better price. In other words, you might have to wait a bit longer at the airport, but you will travel cheaper. How to show this in a simple way? With words? With separated lists? What to put in focus – cheaper tickets or the recommended version (best price – waiting time).
Shared and private transfers are grouped. The most booked are shared transfers, that's why are opened by default.
Cheapest (longest waiting time) and Quickest options are marked.
Transfers are grouped by lenght of waiting times. VIP is the premium version (pick up at your home, without additional waiting at the airport.
We tested different versions for editing time.
Different options were tested.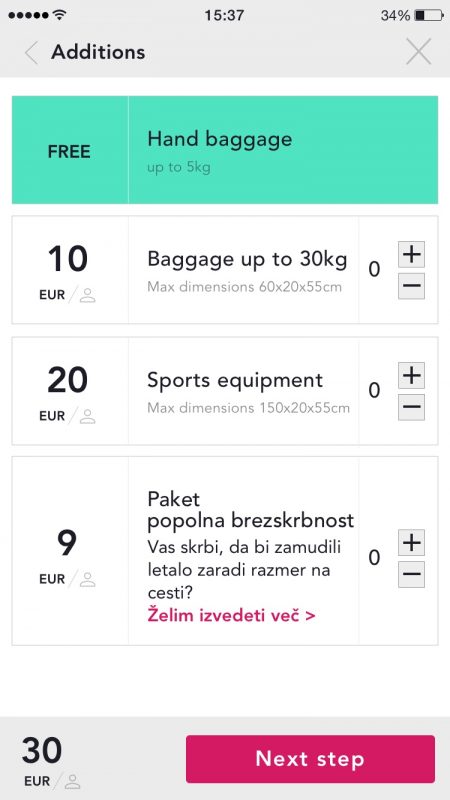 Easy booking, history, faster payment.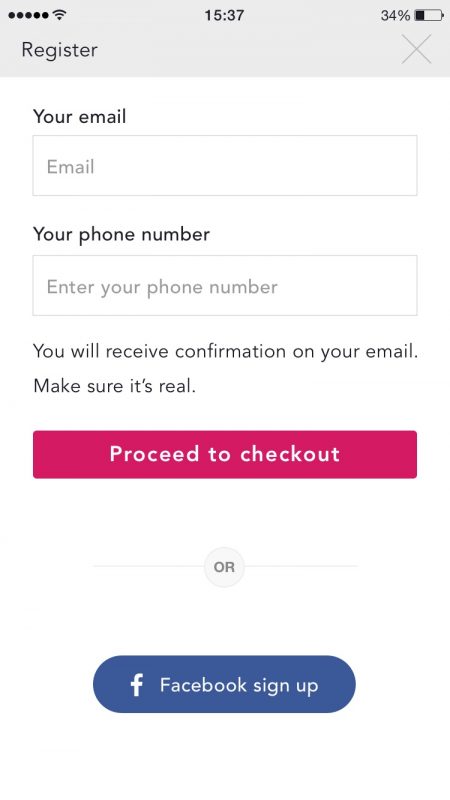 Payment is faster once you saved your credit card credentials.
Translating concepts into UI
Based on the wireframes, the learnings and GoOpti Visual Styleguide, I designed mobile application.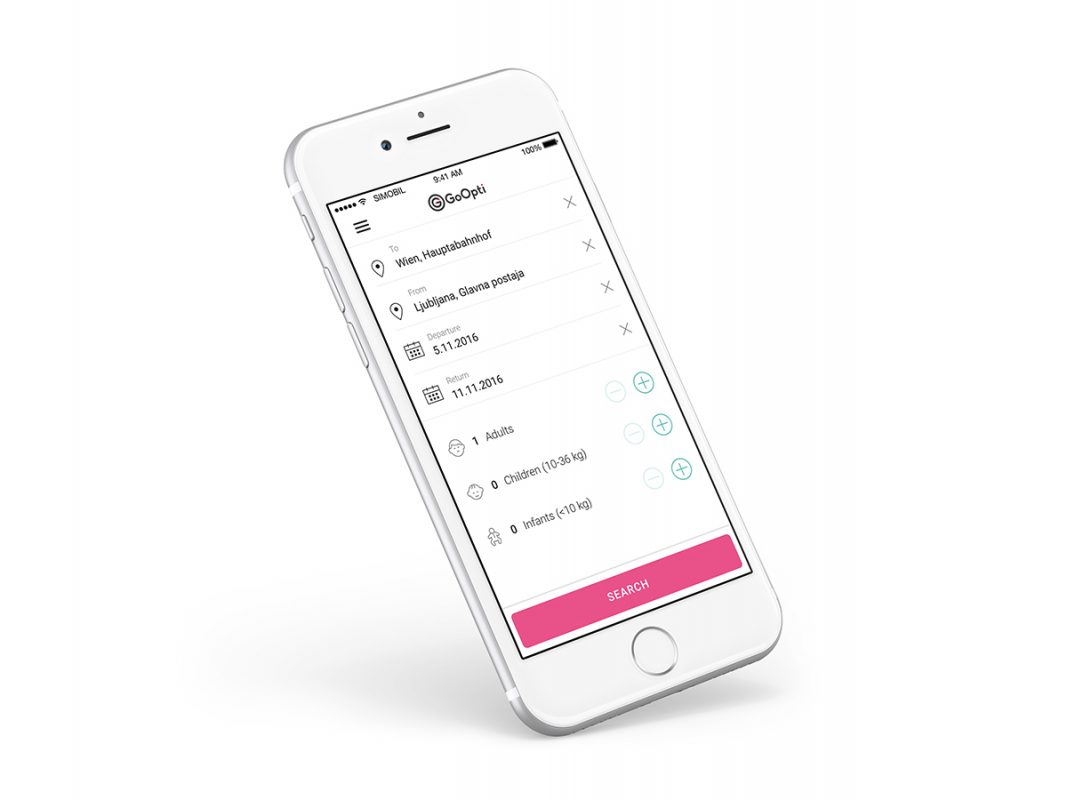 Functional
Useful
Aesthetic
Reliable. Convenient. Fair price. Easy to use.
Slider for time wasn't well accepted. Native UI components were best rated. List view with grouped Shared and Private transfers is used now. After the introduction of the mobile app, number of transfers through mobile app got higher. Booking process got much faster. More registered users.